Cover art by
Yuqiao Guo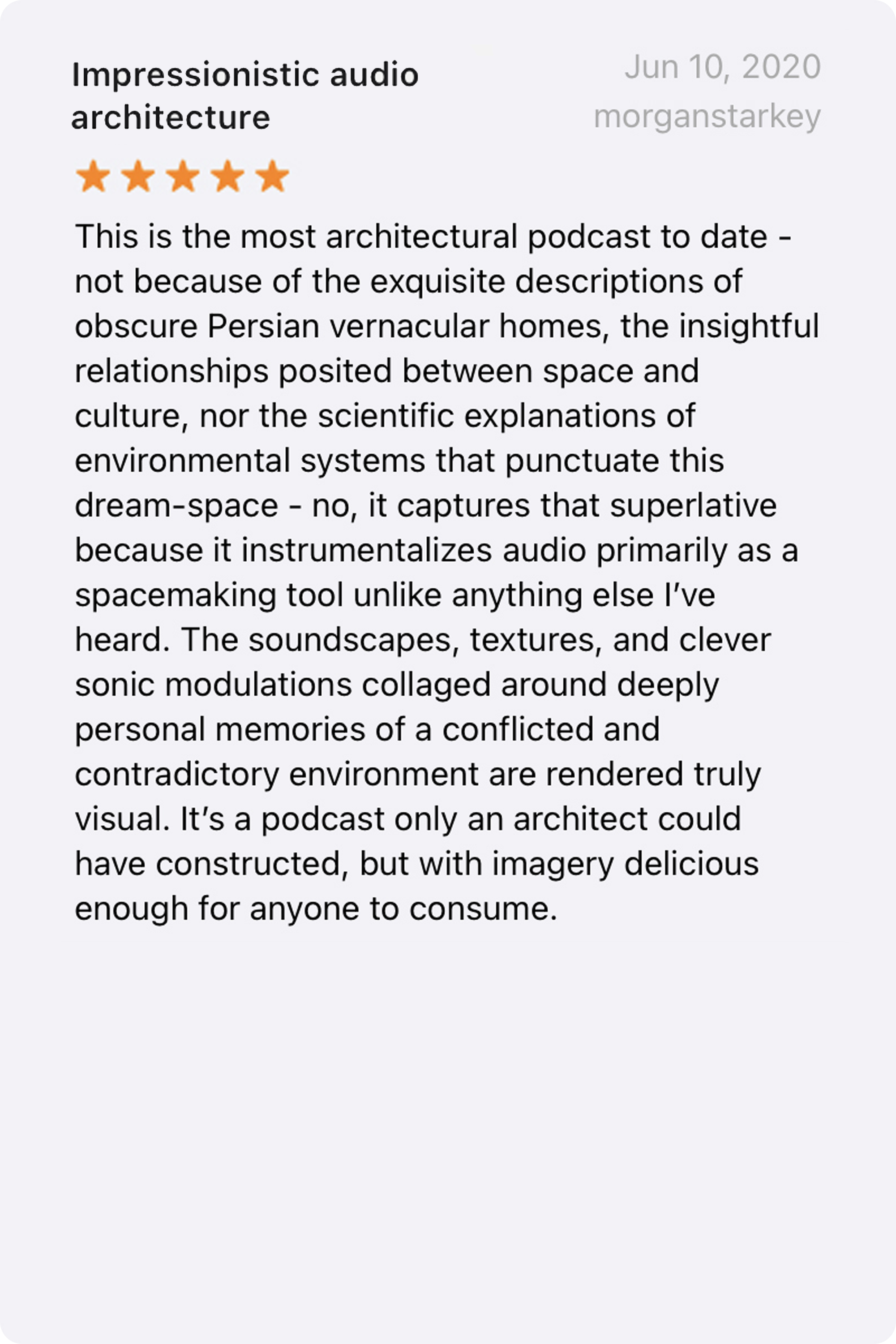 Episode 1
The Iranian howz is a mystical shallow pool that acts as the social, sensual, and spiritual center of the home.

Episode 2

The Ebony Magazine test kitchen is the hypnotizing predecessor of the Bon Appétit Test Kitchen.
Episode 3

The post-pandemic design interventions in Manhattan's Chinatown are varyingly constructive and performative.
July 21, 2020

Full Howz is featured on Harvard Graduate School of Design Radio.
Listen to
In Studio: Full Howz
.
April 29, 2019

Naderi-Azad and Lindsey Krug are jointly published in Harvard GSD's Open Letters.
Read
Tagged for Removal
.
Khorshid Naderi-Azad is an architectural designer and podcast host in Vancouver. Born and raised in Tehran, she received a Bachelor of Science in Architecture from McGill University and a Master of Architecture with Distinction from Harvard Graduate School of Design.
Her work focuses on architecture of the ample, the accessible, and the anexact. She has formerly designed at Kohn Pedersen Fox Associates in New York; Office for Metropolitan Architecture in Rotterdam; MALL and ALLTHATISSOLID in Cambridge; Cross Campus in Los Angeles; Perkins+Will, Bing Thom, and IBI Group in Vancouver.
For inquiries, please contact
via email
.
︎︎︎
News