Cover art by
Yuqiao Guo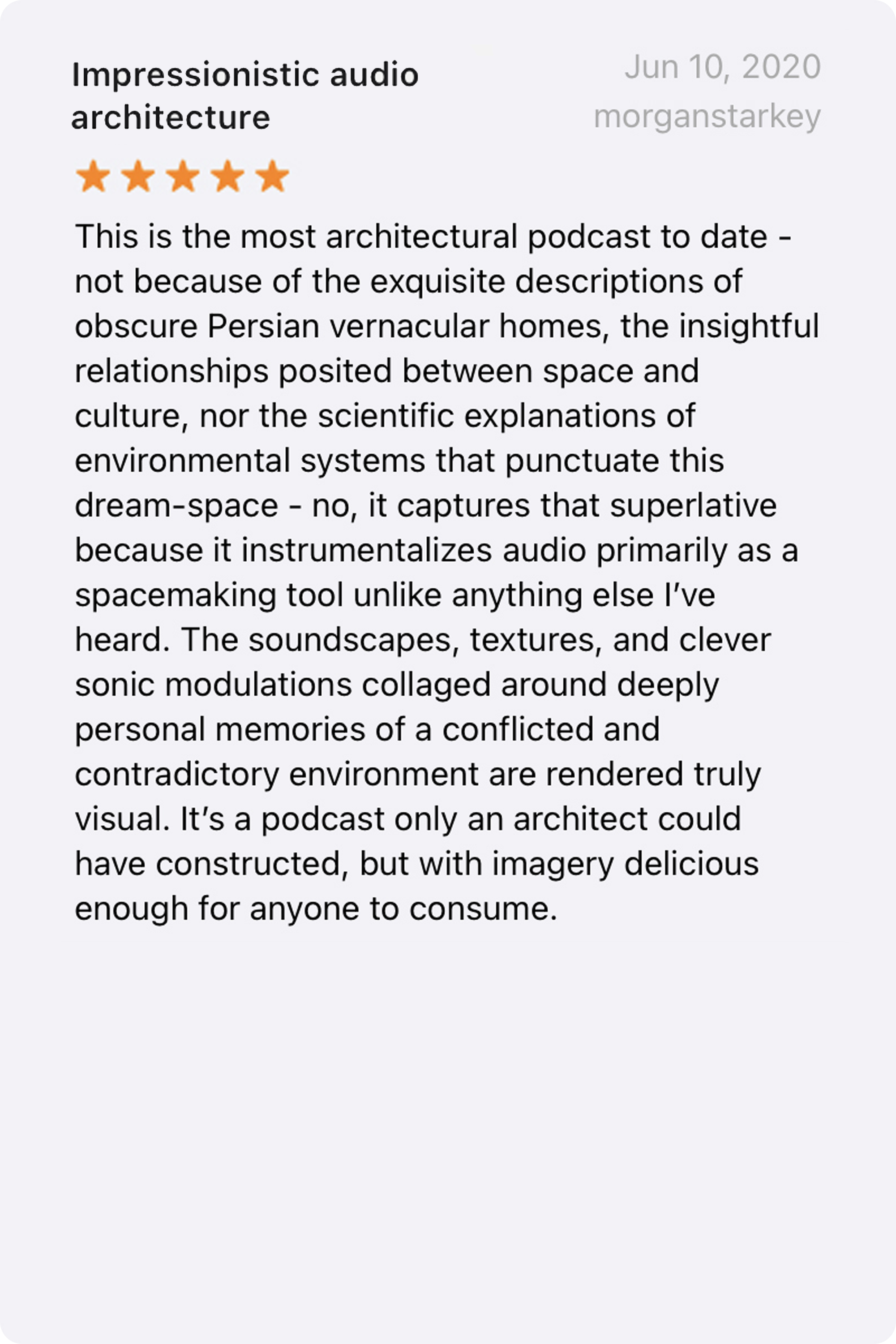 Episode 1
The Iranian howz is a mystical shallow pool that acts as the social, sensual, and spiritual center of the home.

Episode 2

The Ebony Magazine test kitchen is the hypnotizing predecessor of the Bon Appétit Test Kitchen.
Episode 3

The post-pandemic design interventions in Manhattan's Chinatown are varyingly constructive and performative.